This project was a complete makeover of the exterior and all 4 levels of an existing mixed-use building on Chung King Road, a popular gallery destination in historic Chinatown.
A view of the existing condition of the gallery.
A view of the renovated gallery reconfigured as a large open space with mezzanine living quarters, with operable wall panels for privacy.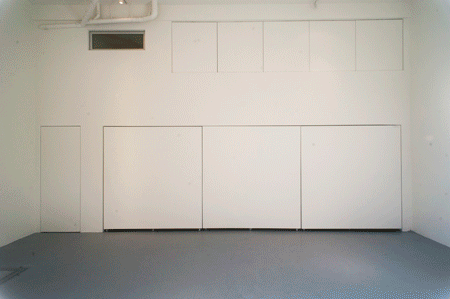 A system of movable wall panels was designed to create separate rooms at the gallery level, which in combination with pivoting wall panels above, allowing the space to transform to meet a variety of needs.
Section through existing building.
Section through reconfigured building with second floor apartment with raised ceilings and new balcony, mezzanine bedroom and gallery subdivided with operable walls, with basement skylights integrating basement living space.
Section showing the new skylights, along with the fully opened pivoting panels, movable wall panels, and basement skylights which bring light into all 4 levels.
Looking up from new basement to gallery.
Looking down from new gallery to basement.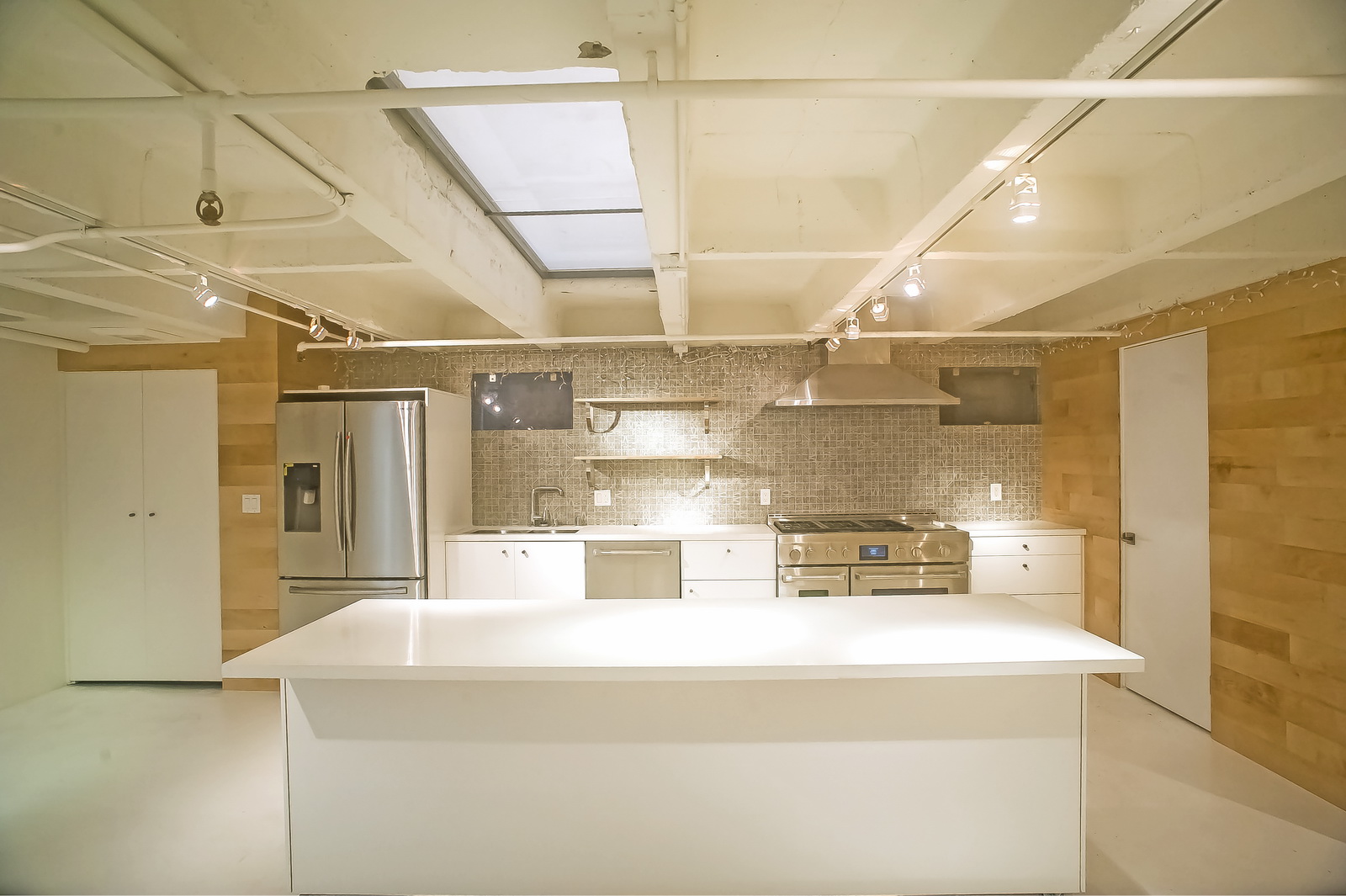 View of basement kitchen with skylight in closed position.
View of basement living space with second skylight.
View of the existing mezzanine.
Newly enclosed mezzanine with operable wall panels open.
New mezzanine closed for privacy.
Renovated apartment with raised ceilings looking out towards new balcony.
Renovated kitchen with new skylight.